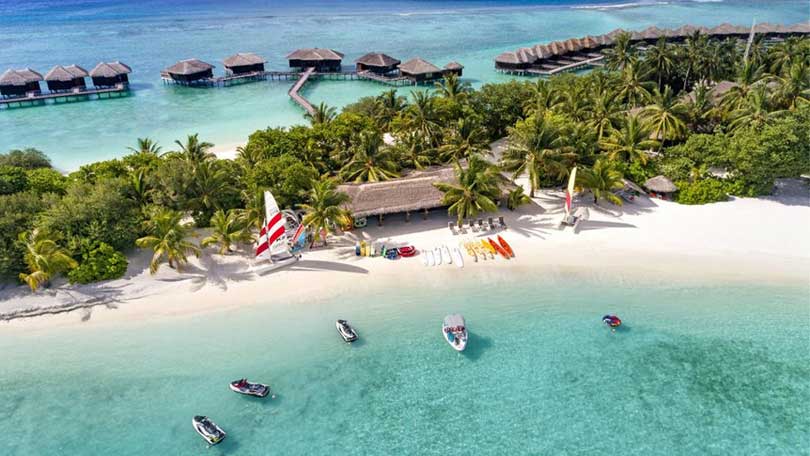 As soon as we hear the word Maldives, automatically an imageof a scenery of a perfect blend of crystal blue waters, pristine white sand, soothing palm trees and gorgeous views come in our mind. Yeah, obviously the place is a famous honeymoon spot and is famous world wide for its gorgeous beaches as well as incredible sunsets.
But Maldives is not just about basking in the sun, relaxing or sipping cocktails, it has a lot more to offer to its visitors. So, if you too like others are planning a vacation to this paradise country and are in search of the unique things that you can do in the Maldives, then you are at the right place. Continue reading the 10 best experiences to have in Maldives!
Snorkelling
If you are a water baby and want to swim with fishes, then snorkelling is a must to do activity for you. Moreover, when you are in Maldives, snorkelling becomes all the more fun because after all the place is famous for its marine life.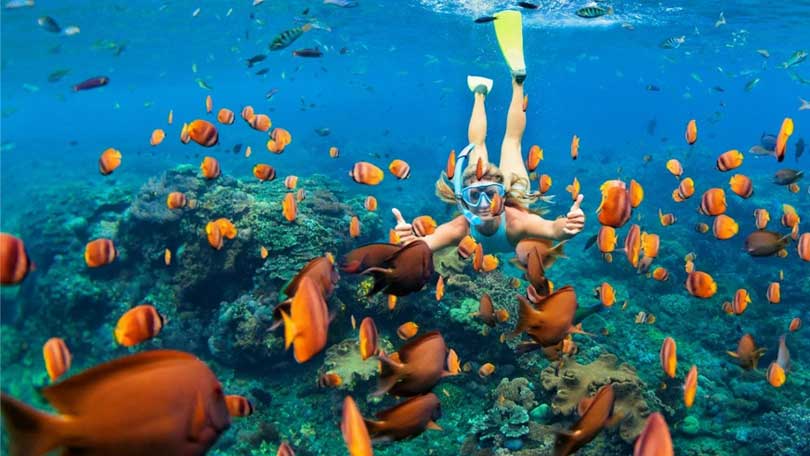 As soon as you step down in water, you will start spotting diverse colourful fishes and corals. What more could one even want?
Balinese Massage
The best way to pamper yourself is to go for a Balinese massage when you visit this island paradise. Maldives couple massage is one of the best massages you can ever get and hence unsurprising is one of the most booked activities in the Maldives. Anyway, when soothing music plays in the background and skilled masseurs erase away all the pain from your body, the process appears nothing less than absolutely magical!
Sunset views
One of the things that makes Maldives an island paradise is its stunning views. So, if you are visiting Maldives don't miss watching a splendid sunset view for anything because it is going to be the most incredible and magical site you would have ever seen. For the best views, try watching this special light at the end of the day from a plunge pool of an overwater bungalow, a common thing in most resorts of Maldives. Not only is the experience romantic but also overwhelming and fantastic.
Go island hopping
When in Maldives, why not make the most out of its many islands by going island hopping? Maldives is basically a place where people live and work for the islands. There are many islands and each one has its own benefits, so go island hoping and enjoy the beauty of each one.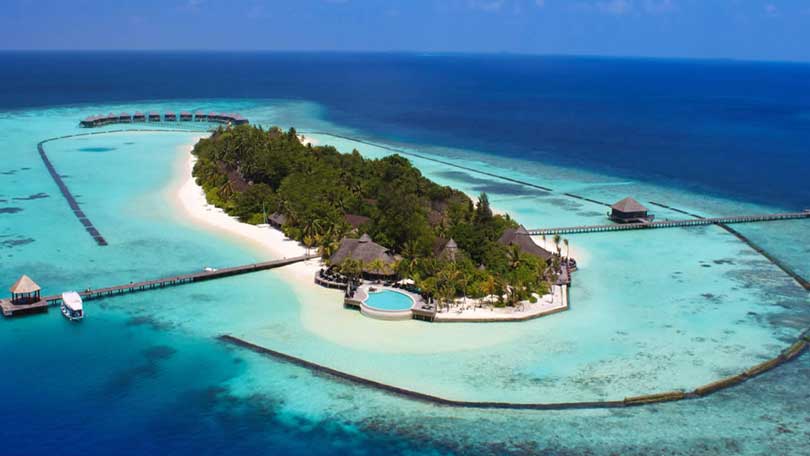 But the one island which you should not miss at any cost is the Maléisland which is considered as the Maldives holiday packages. However, a strict Muslim culture is followed at Maldives so make sure that you dress appropriately.
Water flying
If you are in for a bit of adventure and want to do something with water, then water flying is an activity that you must try. However, you must know beforehand that is a bit difficult for the first timers and requires a lot of body, leg and abs strength. So, it may happen that you might not be able to stand much and be pushed back in water, but rather than being disappointed by it enjoy the experience and laugh off the embarrassment.
Enjoy over the water bungalows
Maldives being an island paradise is famous for housing several over the water bungalows which allows the visitors to enjoy the priviledge of having stunning crystal blue waters at their doorstep. With a private deck, you can easily relax, sunbath, go swimming or snorkelling. You'll get so addicted to the peace and beauty of the place that you won't even want to leave your hotel rooms.
Surfing
Another water sport you can try in Maldives is surfing. However, before trying know that it is recommended that one should try surfing only if they have some sort of experience with the sport because the waves sometimes go too high which becomes difficult to handle by a beginner level surfer. But if you are a good surfer, you are certainly going to enjoy it!
Dolphin spotting
One of the best and exceptional things to do in Maldives is to go on dolphin spotting excursion. Go on in search of pods of dolphins and with Maldives marine life, it won't be long that you or your captain spot one. Moreover, it is strongly believed that dolphins in the Maldives are highly playful and active.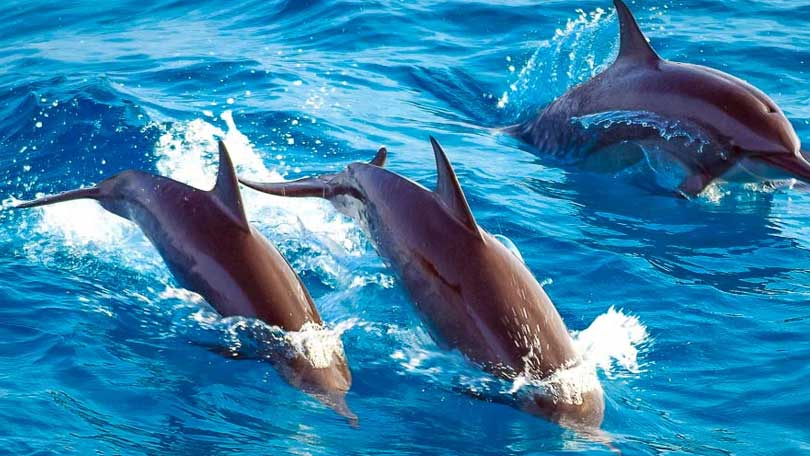 You can see them flipping and twirling, giving you an amazing water show. If you are worried that this activity causes harm to dolphins, then be rest assured because the captains make sure to neither chase the dolphins nor get too close to them.
Great food
Throughout your stay in Maldives you can be rest assured that you will never face a problem of starving due to bad food because not only the place has diverse variety of food options but even the quality is so good that you certainly would be left craving for more. You can find anything ranging from barbecued meat to fresh tropical fruits and from Japanese and Italian cuisine to deliciously cooked fish.
Amazing cruise options
Whether you like to live in a simple or a luxury resort, almost no one resist the temptation of going on a cruise in Maldives. The ship not only takes you to remote inhabited island and deserted beached but also allows you to admire the vastness of the sea. It is going to be an intimate experience amidst natural beauty.
Book one of the Maldives honeymoon packages soon to enjoy all of these amazing experiences!